Printscreen on Steroids
I capture screen shots dozens of time a day to illustrate replies to support questions on forums. I frequently want to annotate the screen shot to point to particular parts of the User Interface, or highlight a problem area.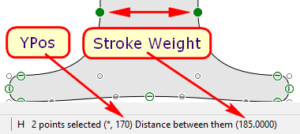 FastStone Capture 9.0 is Shareware, but it is only $19.95 for a lifetime license, so there is no good reason not to register it. If you just want to try before you buy, try the old Freeware version 5.3, which has fewer features, but most of what you need on a daily basis.
It can be set to launch on starting Windows (strongly recommended). It only takes  0.2 Mbytes when not in use, and consumes no CPU cycles. When you need it, press the PrintScreen key or any of many assignable shortcuts of PrintScreen with a modifier key, e.g. Ctrl+Printscreen to capture an area. The captured are opens in the program window, from where you can save it directly, or crop or annotate it first, then save it.
The latest registered version capture video too. I use this for creating video tutorials for other software like MainType.